With Morten out on the European tour, we didn't want those here in the US to feel left out. Last week we attended a great BBQ and roundtable with Seattle.rb. Starting next week, we'll be heading out to the east coast, and want to meet more of you.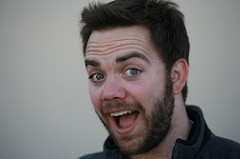 Blake Mizerany will be talking with local meetup groups all along the east coast about Heroku, Sinatra, and Ruby development. We're excited to hear how you're using Heroku today, and what you'd like to see from us in the future.
We're currently bookending the trip with two bigger groups: kicking it off with NYC.rb on August 11th, and ending the tour at Boston.rb on September 8th.
Have a meetup group, on the east coast or elsewhere? We would love to speak with your group as well, as part of this tour or the next. Please drop us a line letting us know where and when, and we'll see you shortly.